2023 Nissan Kicks for Sale in Tulsa, OK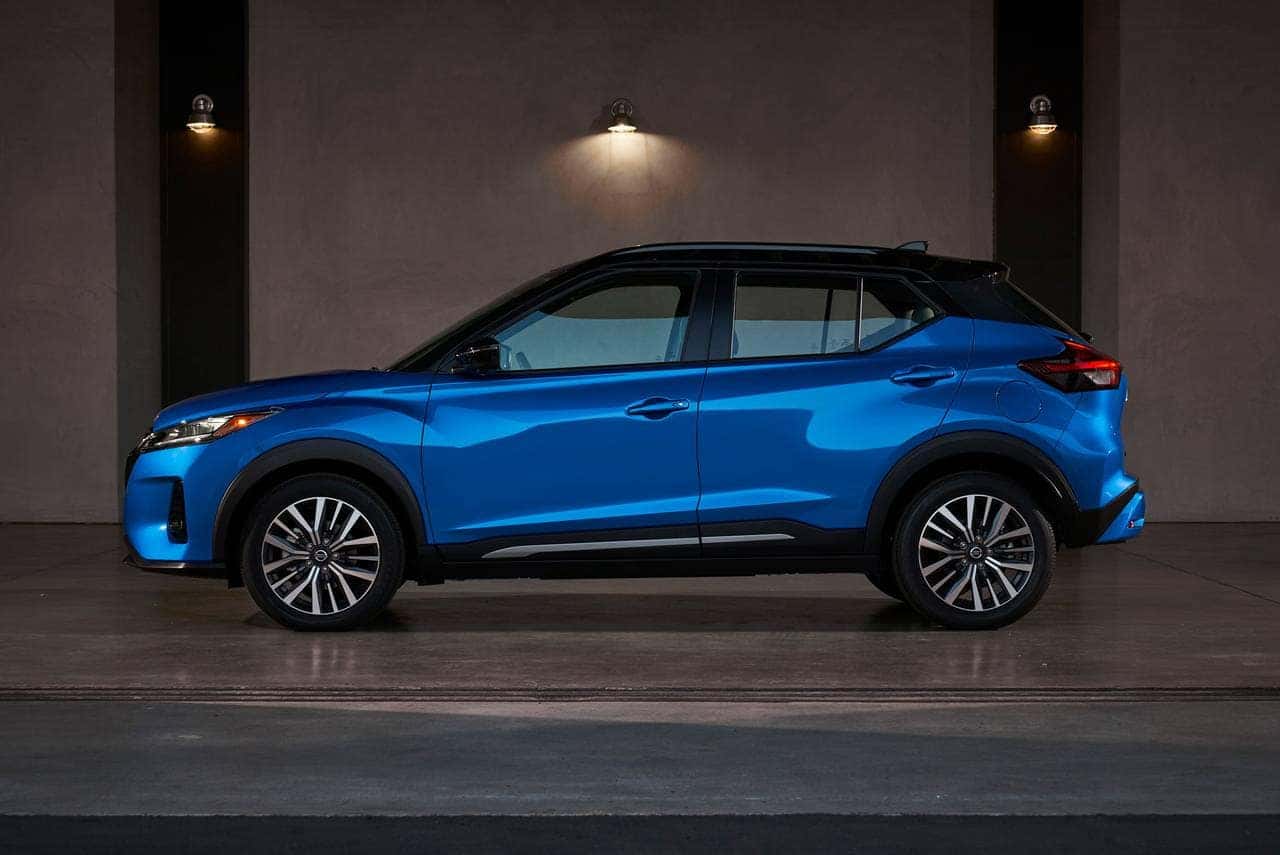 The perfect SUV for anyone who wants a bigger vehicle, but not enormous, consider taking a look at the 2023 Nissan Kicks. A comfy cabin for a party of five, this is the perfect small SUV packed with technology and great features. If you're interested, follow along while we go over all you need to know about the 2023 Nissan Kicks here at Campbell Nissan in Tulsa, OK.
Performance
Don't underestimate the Kicks powerhouse. It has a 1.6L 4-cylinder engine that can produce up to 122 horsepower and 114 pound-feet of torque. It might be smaller than the average subcompact SUV, but it was built with vigorous driving technologies. It has hill start assist, intelligent engine brake ,intelligent trace control, and active ride control. These driving features help make the ride a smoother cruise.
Fuel Efficient
It's hard to find a fuel efficient vehicle that is also a SUV. Luckily, we did it for you. The Nissan Kicks is very fuel efficient. Its fuel economy is 31 city/36 highway and 33 mpg combined.
Nissan Safety Shield 360°
Feel more comfort with the Nissan Safety Shield 360°. The Nissan Safety Shield 360° has six standard features that help keep you safe. One of the features is the automatic emergency braking with pedestrian detection. This feature helps monitor your speed and distance between your vehicle and the vehicle ahead. Automatic emergency braking can help avoid any frontal collision, or at least decrease the intensity of a crash. This also comes in hand if a pedestrian is crossing a crosswalk.
The other features the Nissan Safety Shield 360° includes is rear automatic braking, blind spot warning, rear cross traffic alert, lane departure warning, and high beam assist.
Advanced Safety Features
The Nissan Kicks is packed with safety features. It is equipped with an advanced air bag system in the front as well as the sides for the back passengers. Advanced braking and the traction control system also play a big part. The traction control helps maintain traction and reduces throttle. The advanced braking forces the rear brakes to act quickly.
Campbell Nissan
If you're ready to step into a vehicle a bit bigger than your average sedan, stop by Campbell Nissan in Tulsa, OK. Take a test drive in the 2023 Nissan Kicks and let the comfort do the talking!
Contact us for more information on the 2023 Nissan Kicks.