2023 Nissan Rogue vs Honda CRV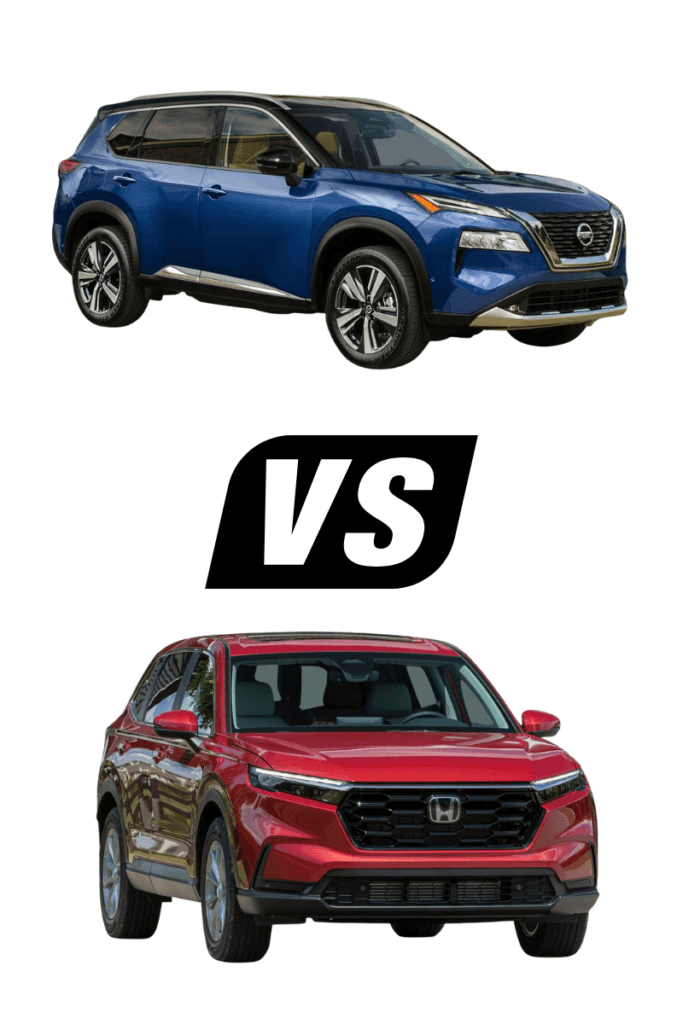 When it comes to competition between Nissan Rogue and Honda CR-V, the clear winner is the Nissan Rogue. Two of the best compact SUVs go toe to toe, and Campbell Nissan in Tulsa, OK is here to weigh out all the comparisons between them. Let's dive right into it!
Performance
The 2023 Honda CR-V standard base model has a 1.5L 4-cylinder engine that can produce up to 190 horsepower and 179 pound-feet of torque. The 2023 Nissan Rogue follows right behind as it has a 1.5L 3-cylinder engine, but when it comes to power, the Nissan Rogue has more force behind it. It can produce up to 201 horsepower and 225 pound-feet of torque.
Trim Level
The options are so important when choosing a vehicle. You might like a certain trim, but not the other. You could want a specific feature on there that the standard base level doesn't have. The Nissan Rogue and Honda CR-V both have four available trim options. The Nissan Rogue trim levels are S, SV, SL, and Platinum. The Honda CR-V trim levels are EX, Sport, EX-L, and Sport Touring.
The Honda CR-V is available for front-wheel drive and all-wheel drive in EX, Sport, and EX-L trim levels, but only the Sport Touring trim has all-wheel drive.
The Nissan Rogue offers front-wheel drive and all-wheel drive options in all four of the trims. This is where the Rogue gets the upper advantage on the CR-V. Most people prefer a vehicle that is all-wheel drive. Having an all-wheel drive vehicle helps grasp a better grip and traction especially during snowy or icy conditions.
Safety
When considering your options, safety does come first. Both vehicles have wonderful safety features to think over.
The 2023 Honda CR-V has a safety system that has lane-departure warning, lane keeping assistance, blind-spot warning, traffic-sign recognition and much more. It even has adaptive cruise control with low-speed capabilities. This means while you are on the highway driving on cruise control, the Honda CR-V will automatically reduce the speed without having to brake.
The 2023 Nissan Rogue has great safety features. It has almost the same features as the Honda CR-V, but better. Have you heard of ProPilot Assist? What aboutNavi-link? These two systems are available only in the Nissan Rogue. If you're one to get lost or always traveling, the Navi-link will become your new best friend while on the road. Standard on the Platinum and optional on the SL trim, the Navi-link is definitely a must in the Nissan Rogue!
Winner
Of course they are both considerable vehicles, but the 2023 Nissan Rogue is our favorite! With great trim options, all-wheel drive available in all trims, outdriving the safety features of the Honda CR-V, don't walk, RUN down to Campbell Nissan today in Tulsa, OK for a test drive! Let's get you into your next SUV!
Contact us for any questions about the 2023 Nissan Rogue.