2023 Nissan Pathfinder for Sale in Tulsa, OK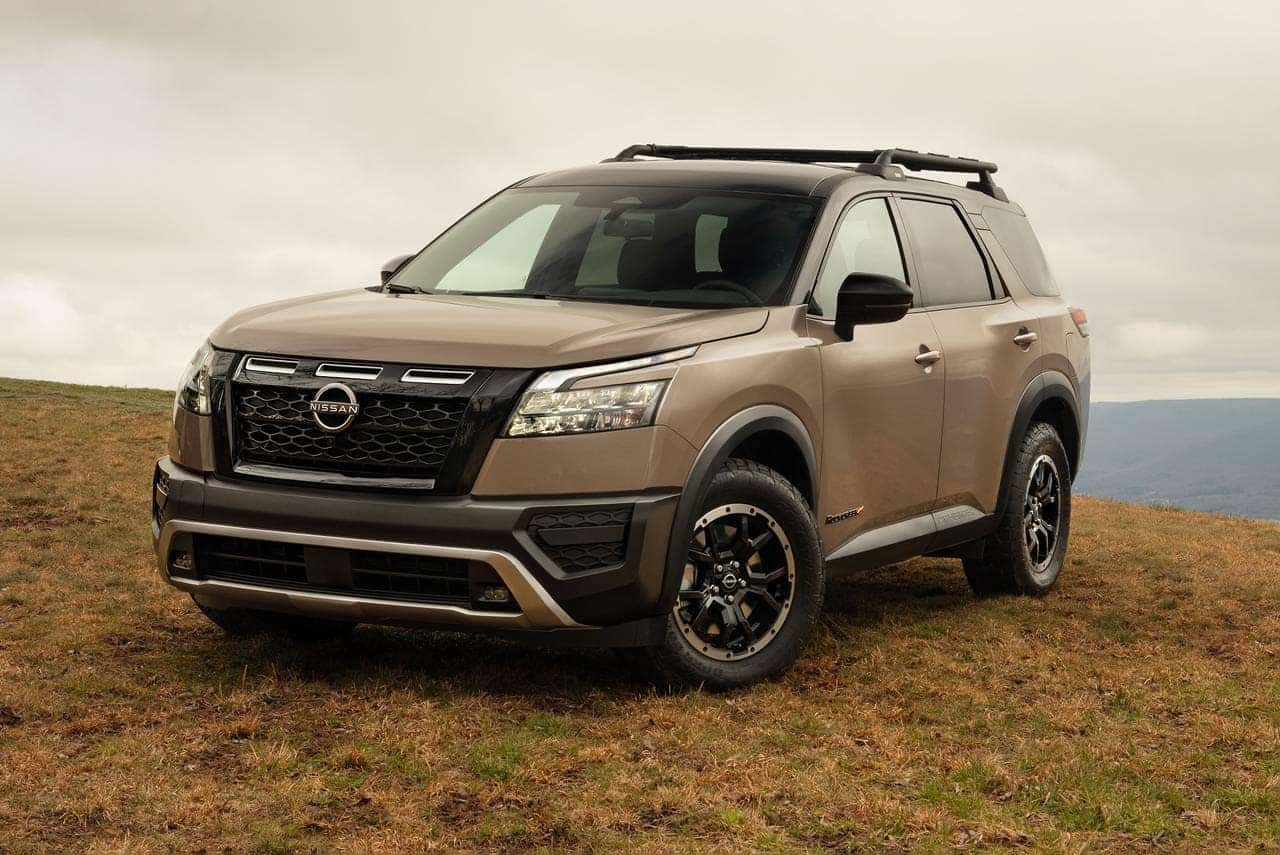 The bigger the better! The 2023 Nissan Pathfinder is a vehicle that has the ideal performance you are searching for in a SUV. With distinguished vehicle colors, 5 trims, and 7 drive and terrain modes, the 2023 Nissan Pathfinder is going to be your next ride on the next adventure. At Campbell Nissan in Tulsa, OK, we will only lead you in the right direction!
Performance
The Nissan Pathfinder will come with the standard, but impressive, 3.5L direct injection gasoline V6 engine that can produce up to 284 horsepower and 259 pound-feet of torque. It has a 9-speed automatic transmission that helps push the Pathfinder while also boosting the fuel efficiency on it.
Drive & Terrain Modes
There are seven driving modes the Pathfinder has. The modes include:
-Mud/Rut Mode
-Sand Mode
-Snow Mode
-Tow Mode
-Sport/Eco Mode
The mud/rut mode is great for powering through a muddy trail. The sand mode is great when you hit the beach. This mode increases the torque at the rear for the ultimate traction. Snow mode makes it easier to get a hold of the road. It monitors any type of slipping and puts the Pathfinder in a higher gear to help control it. If you need to tow your boat or camper, the tow mode is great for this. This mode helps keep the traction on bumpy roads. If you're wanting a more energetic ride and better fuel economy, put it in Sport and Eco modes. These two make for a polished ride.
ProPILOT Assist with Navi-link
Available depending on trim level, the pro-Pilot assist with navi-link helps make any commute easier. The Navi-link uses maps to scan the road ahead such as curves, interchanges, etc. It also adjusts your set speed based on traffic signs.
Safety Shield 360°
The Nissan Pathfinder will come with the safety shield 360°. This comes with six standard features. These features include automatic emergency braking with pedestrian detection, rear automatic braking, blind spot warning, rear cross traffic alert, lane departure warning, and high beam assist.
Stop by Campbell Nissan in Tulsa, OK for a test drive. The 8 passenger SUV is calling your name! Packed with safety features and eccentric performance, the 2023 Nissan pathfinder should be your next vehicle!
Contact us for any questions about the 2023 Nissan Pathfinder.