2023 Nissan Versa for Sale in Tulsa, OK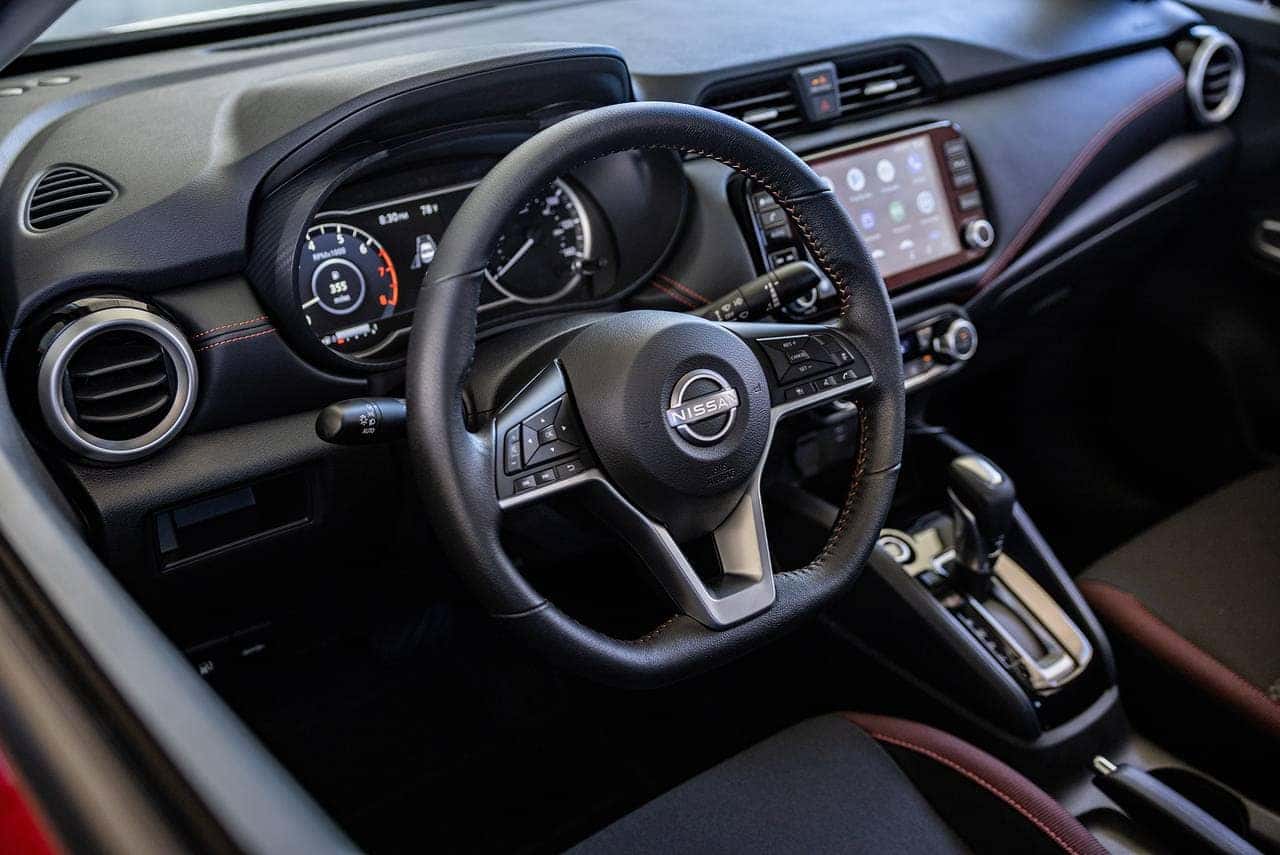 Who said Sedans are not worth the wait? The 2023 Nissan Versa is well worth the wait! Smaller than your average sedan, but a great vehicle that can perform well on the road. If you're interested, follow along with us at Campbell Nissan in Tulsa, OK, we'll let you know about one of the best compact sedans in the market.
Trims
There are three trim levels the 2023 Nissan Versa is available in. These trims are the Versa S, SV, and SR.
Performance
The standard model of the Versa comes with a 1.6L 4-cylinder engine. There is the choice between a 5-speed manual or Xtronic CVT. If you're wanting a sportier ride, the manual transmission will give you that feeling of a wild ride. If you need a vehicle that will give you that smooth ride, the Xtronic CVT will do the job.
Interior
The Versa is very flexible. It seats up to 5 passengers and if you need more for cargo, there are 60/40 split rear seats. While on the road, the Versa's interior will keep you comfy in the summer and winter. It has available heated front seats and automatic temperature control.
There is a nice amount of trunk space in the Versa. It gives 15 cubic feet of space, and with the trunk being lower and wider, it provides more space for luggage storage. It also has smart storage in the vehicle. If you need a spot to put your smart device, water bottle, or wallet, there will be a spot for it.
Technology
Apple CarPlay and Android Auto are compatible with the Nissan Versa from your smartphone. Access your music, media, and even send out messages from the vehicle. It has an 8-inch touchscreen display that makes it easy to make a phone call or get directions.
One of the best features of the 2023 Nissan Versa is the wireless charging. Many take charging their smart devices for granted in their vehicle when you only have one charger, but this vehicle has a wireless charging pad along with USB charging ports to charge your passengers' devices as well.
Remote Access
Did you know you can unlock the Versa's doors from your smart device? Use the NissanConnect Services app. Once downloaded and set up, you can start your vehicle or even sound the horn to find your vehicle.
Test Drive
Take the next step and get the 2023 Nissan Versa! The perfect sedan to get you and your passengers around. Stop by today at Campbell Nissan in Tulsa, OK for a test drive.
Contact us for any questions about the 2023 Nissan Versa